We take pride in providing high quality meat and superior service since 1985 to Surrey and the local Woking community.  Me(a)t the Butchers behind the Block who are committed to their profession and are passionate in providing you with the best customer experience.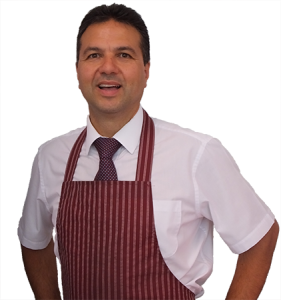 Vincent
Vincent has been a Master Butchers since 1981. Starting his butchery career working at Tanners in Woking. He moved on to run a Farm Shop in Lyne at the age of 18.  At 21 whilst working at the current butchers shop he bought it and opened up as Vincents Butchers in December 1985.
As a qualified butcher he has continued to grow the business with his passion for butchery, food and superior service.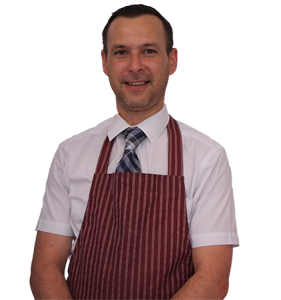 Ian
Ian joined Vincent's straight from school and has now clocked up 27 years' service. Gaining his qualification at a specialist Butchery training college in London.  He has continued to learn and develop his expertise as a Master Butcher.  A family man and grandfather to two.
Steve
Steve has  joined Vincent's after long established career at Waitrose.  Firstly in Butchery,  and then within Customer Service.  He brings with him a wealth of experience.  A very keen Liverpool supporter and of local Woking FC.
Both Vincent and Ian have academic qualifications to compliment their practical skills; all are trained in HACCP systems and their implementation. HACCP (or Hazard Analysis and Critical Control Point) is a system which helps to ensure the safety of meat, meat products and other foods sold, and to see that they pose the least possible risk of illness or injury to our customers.  Vincent's Butchers has a full HACCP systems in place, which is constantly reviewed and updated.